Windows Platform & Web Development
Development is process by which a company, team, or individual devises and implements an overall plan to create software.
At FusionWare, we create solutions.  Using our experience and tools that we've built up over the years we create solutions using our Agile/DevOps methodology or will happily work within the framework of our customers.  Above all, we deliver the highest quality software on time with full visibility.  We have the ability to ensure we are building what our customer most needs through our analysis of your stated goals combined with our in-depth knowledge of current technological options for creating and delivering on that goal.
We have expertise in desktop, web and mobile application development having created many applications for both ourselves and our many customers.  We've worked with large and small enterprises to deliver line-of-business applications and websites.  Our applications generate revenue for our customers and increased satisfaction with their customers.  No matter the requirements, we will always select the best solution for our customers.
Communication has always been a hallmark of our development methodology.  Our customers are always informed during the entire journey and are often startled at our openness and the way we include customers as part of our team.  Working with FusionWare means always being completely aware of and participating in the entire development process.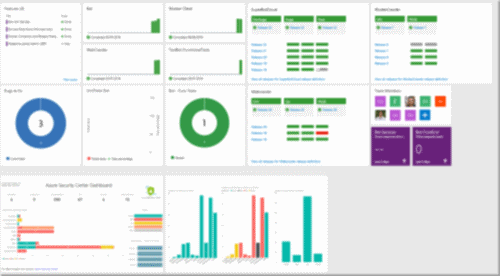 We have specific skills around refreshing existing applications.  No need to rewrite your old applications.  FusionWare can modernize your existing line-of-business application, adding new functionality, improving maintainability, modernizing your user experience (UX) all while retaining what was special in your current application.
Let FusionWare bring success and clarity to your software development projects.
Contact us to learn more: 604-777-4254 x152 or support@fwic.net