Custom Application Solutions
For FusionWare Integration Corp. to deliver all the solutions, tools and applications over the last two decades that we have, we have built up some serious skills in application development. The skills and solutions we have produced for customers from architecture to coding are available to all our customers.
Desktop Development
We have creating desktop applications for customers as well as our own company for resale for years. We have expert level developers in the .NET Framework, Java, PowerBuilder as well as older Visual Basic, C++ that are available for your projects and requirements.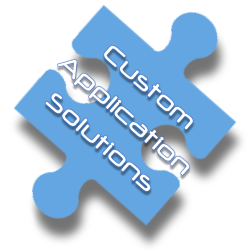 Web Development
Our web development team provides skills from graphic design and layout to under the cover hard core coding to really integration your web applications with your existing systems. We have experts in Flash, Java, PHP, JavaScript, .NET Framework as well as graphics and web site design. We have customer web sites of all sizes, types and purposes.
Mobile Development
Mobile development is the hot top these days. And, as always, FusionWare Integration Corp. is ready for the challenge. We have traditionally been on top of or just ahead of the technology curve so we can help our customers navigate all the issues that can arise. Mobile is no different as there are platform issues, distribution issues, marketing and sales issues. Our team can not only create the apps or mobile web sites needed but can help you develop a strategic plan that will best serve you company and customers.
Tools
Behind our solutions are a collection of tools of proven pedigree. These tools are an integral part of a complete solution and the foundation of these tools is built on decades of use and response to customer needs.